Master of Science in Business Analytics
Descrição do programa
Why Study Business Analytics?
The survival and performance of any business depend on the choices that are made. Business analytics plays an essential role in providing the tools to make the right decisions and strategies needed to survive in a competitive market and grow profitably. In a world of Big Data, analytics has become a strategic necessity in virtually all areas of business. Analytics now permeates business sectors from marketing to accounting, sales to logistics, and HR to operations. No industry or market is unaffected by Big Data, so the need for business analytics is universal.
What Will You Learn?
To make the best decisions, businesses need to master both business and analytics. Through the Master of Science programme in Business Analytics, you will develop the analytical knowledge and skills within an applied business context. Analytics is a means to an end: to achieve greater business value through superior insight. Consequently, you will learn to conduct descriptive, predictive and prescriptive analyses to support and make business decisions.
You will develop knowledge and skills through close collaboration with international industry partners and academic institutions. The programme actively utilises team projects so you will acquire and improve your analytical, communication and collaborative skills.
Among the topics, you will find:
Decision Theory: Learn about biases in decisions, risk, uncertainty, and game theory.
Data Management: Identify and import data, and learn basic programming.
Econometrics with Big Data Applications: Learn forecasting and prediction models, causal inference, and machine learning.
Programme Structure
The MSc in Business Analytics programme is a two-year, 120-ECTS-credit programme consisting of 90-course credits and 30 MSc thesis credits. Students have two options to choose from for the Autumn semester of the second year.
Customise Your Degree
Gain an advantage in the job market by tailoring your degree. As a Master of Science in Business Analytics student, you can choose either an internship to obtain relevant work experience, or add an international dimension to your degree by going on exchange.
Admission requirements
1.0 DEGREE REQUIREMENTS
1.1 Undergraduate Degree
a) A successfully completed Bachelor's degree (180 ECTS credits) in the field of business administration, finance, or economics
Or
b) A successfully completed Bachelor's degree with a specialisation (minimum 80 ECTS credits) in one of the following, provided that the combination of courses gives a good foundation for further studies within Business Analytics:
Engineering
Mathematics or Calculus
Statistics or Econometrics
Computing and/or Programming
Logistics
Quantitative Marketing
Business Intelligence
Quantitative Accounting

1.2 The Bachelor's degree must include the following courses (or equivalent):
Mathematics
Statistics or Econometrics
2.0 PROGRAMME SPECIFIC GRADE REQUIREMENTS
In addition to the admission requirements for all MSc degree programmes, applicants to the MSc in Business Analytics programme require:
a minimum grade of B in courses of particular relevance to the MSc programme. Courses include Mathematics, Statistics, Economics, and Research Methods.
3.0. OVERALL ASSESSMENT
In the event an applicant does not meet all the minimum requirements, an individual overall assessment will be conducted. Based on an overall assessment of the individual applicant's admission file, the MSc Admission Committee and/or the Associate Dean may make an offer of admission to an MSc programme. They may approve other documented qualifications to satisfy admission requirements.
4.0. LIMITED ENROLMENT
This is a limited enrolment programme. The admission requirements are minimum requirements and do not automatically give applicants a right of admission.
Última actualização Jan. 2018
Bolsa de estudos Keystone
Descubra as opções que a nossa bolsa de estudos pode te oferecer
Sobre a instituição de ensino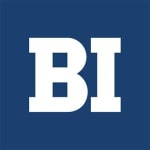 BI Norwegian Business School is a private, non-commercial foundation (founded in 1943) providing knowledge and competence both to the private and public sectors. BI Norwegian Business School is a self ... Leia mais
BI Norwegian Business School is a private, non-commercial foundation (founded in 1943) providing knowledge and competence both to the private and public sectors. BI Norwegian Business School is a self-owned foundation whose purpose is to conduct education and research at a high international level within management, administration, economics and marketing. BI is a strong player on the international arena as well: through its operations in China, Lithuania and Australia, through its exchange agreement with a more than 140 universities all over the world, and through its international programmes taught entirely in English in Norway.
Ler Menos