Master of Science in Quantitative Finance
Descrição do programa
Why Study Quantitative Finance?
The globalisation of today's financial markets has led to increased international competition and a growing need for employees with advanced skills. Candidates who combine a deep understanding of financial theory with strong quantitative skills are in high demand. Since companies today have access to large amounts of data, they need employees who can process and analyse financial data to make strategic decisions.
The Master of Science in Quantitative Finance will provide you with the skills to assess problems, analyse them through advanced modelling, and make informed decisions. You will learn to use data and technology to better understand complex financial relationships and manage assets, evaluate risk factors, and maximize profitability. This combination of quantitative and analytical skills is easily transferable to other business disciplines beyond finance, which will make you a valuable candidate for employment across industries.
What Will You Learn?
The Master of Science in Quantitative Finance programme provides you with both quantitative and programming skills from topics covering numerical analysis, stochastic models, statistics, and econometrics. Along with the knowledge of finance that you gain, you will learn how to apply these advanced tools and be able to analyse complex financial instruments and contracts, analyse varied data sets for information extraction, as well as make forecasts and measure risk. This combination of knowledge and skills is what companies need in order to compete and succeed today.
Among the topics, you will find:
Quantitative Risk Management: Learn about the fundamental issues of risk modelling and management in finance.
Computational Methods: Gain insight into computational methods for pricing and hedging standard and complex financial instruments.
Derivatives: Obtain a thorough understanding of the workings and pricing of derivative securities.
Programme Structure
The MSc in Quantitative Finance programme is a two-year, 120-ECTS-credit programme consisting of 90-course credits and 30 MSc thesis credits.
Customise Your Degree
Gain an advantage in the job market by tailoring your degree. As a Master of Science in Quantitative Finance student, you can add another dimension to your degree by choosing an internship. Gain relevant work experience and help build your CV.
Admission Requirements
1.0 DEGREE REQUIREMENTS
1.1 Undergraduate Degree
a) A successfully completed Bachelor's degree (180 ECTS) with a specialisation (minimum 80 ECTS credits) in one of the following, provided that the combination of courses gives a good foundation for further studies within quantitative finance:
Mathematics
Statistics
Engineering
Computer Science
Economics
Physics
Or
b) A successfully completed Bachelor's degree (180 ECTS) in the field of business administration with a highly quantitative specialisation (80 ECTS). The business degree must include the following foundation courses or equivalent:
Macroeconomics
Microeconomics
Finance
Statistics or Econometrics
And the following intermediate level courses, or equivalent:
Calculus and Linear Algebra
1.2 The Bachelor's degree must include the following courses or equivalent:
Calculus and Linear Algebra (intermediate level)
Probability and Statistics*
*Based on an overall assessment, an applicant with a strong quantitative background may receive a conditional offer of admission if this course is lacking in the bachelor's degree. The applicant will be required to take a course in Statistics before the start of the academic year to fulfil this condition. BI Norwegian Business School offers a preparatory course in Statistics in July/August each year.
2.0 PROGRAMME SPECIFIC GRADE REQUIREMENTS
In addition to the admission requirements for all MSc degree programmes, applicants to the MSc in Quantitative Finance programme require:
a minimum grade of B in courses of particular relevance to the programme, including Calculus, Linear Algebra, and Statistics.
3.0 OVERALL ASSESSMENT
In the event an applicant does not meet all the minimum requirements, an individual overall assessment will be conducted. Based on an overall assessment of the individual applicant's admission file, the MSc Admission Committee and/or the Associate Dean may make an offer of admission to an MSc programme. They may approve other documented qualifications to satisfy admission requirements.
4.0 LIMITED ENROLMENT
This is a limited enrolment programme. The admission requirements are minimum requirements and do not automatically give applicants a right of admission.
Recruitment and Admission Process
BI is committed to ensuring an international and diverse learning environment in this specialised master's degree programme.
Begin accepting applications: November 1, 2017.
Offers of Admission will be made on a rolling basis until study places are filled.
An interview may be required.
Admission decisions will be made by an Admission Committee
The Associate Dean will have the final say on all admission offers.
Please note:
The admission requirements above are minimum requirements. We recommend that applicants have a highly quantitative background with basic programming skills, complemented by a foundation in economics and finance, before beginning this programme. To help prepare applicants for the programme, BI Norwegian Business School has compiled this list of reading materials.
Textbooks on Calculus and Linear Algebra:
Mathematics for Economists, by Simon, C. P. and L. Blume, 1994. (basic)
Further Mathematics for Economic Analysis, by Sydsæter, K., P. Hammond, A. Seierstad, and A. Strom, 2008. (more advanced, chapters 1-12)
Textbooks on Probability:
A First Course in Probability, by Sheldon Ross, 8th ed. (basic)
Introduction to Probability Models, by Sheldon Ross, 10th ed. (more advanced, chapters 1-5)
Textbooks on Statistics:
Mathematical Statistics and Data Analysis, by Rice, J.A., 3rd ed.
Resources on financial accounting and financial management:
The Basics of Finance: An Introduction to Financial Markets, Business Finance, and Portfolio Management, by Drake, P.P. and F.J. Fabozzi.
Financial Accounting Online Course: Introductory Section
Finance Online Course
NB:
Grades are posted using the ECTS scale.
In addition to the general admission requirements for all Master of Science degree programmes, each individual MSc programme has specific curricular requirements you must also fulfil to gain admission.
Admission requirements are subject to change.
Applicant Profile
BI Norwegian Business School prides itself on its rigorous academic curriculum and engaging educational experience with the career-minded application of theory.
To succeed in the MSc in Quantitative Finance programme, applicants must be highly quantitative and have an interest in the practical application of quantitative subjects in finance.
Our master's degree programmes are looking for candidates who demonstrate the following:
Global mindset: willingness to experience new cultures, languages, and life outside their comfort zone as demonstrated through exchange semesters, study abroad, global volunteer experiences, etc.
Leadership potential: active participation and contribution to extra-curricular activities and volunteer work at school and in the community
Academic ability: learns, applies knowledge and improves academic standing over the course of a programme of academic study
Última actualização Jan. 2018
Bolsa de estudos Keystone
Descubra as opções que a nossa bolsa de estudos pode te oferecer
Sobre a instituição de ensino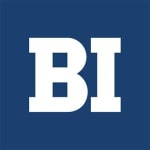 BI Norwegian Business School is a private, non-commercial foundation (founded in 1943) providing knowledge and competence both to the private and public sectors. BI Norwegian Business School is a self ... Leia mais
BI Norwegian Business School is a private, non-commercial foundation (founded in 1943) providing knowledge and competence both to the private and public sectors. BI Norwegian Business School is a self-owned foundation whose purpose is to conduct education and research at a high international level within management, administration, economics and marketing. BI is a strong player on the international arena as well: through its operations in China, Lithuania and Australia, through its exchange agreement with a more than 140 universities all over the world, and through its international programmes taught entirely in English in Norway.
Ler Menos